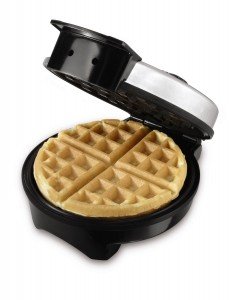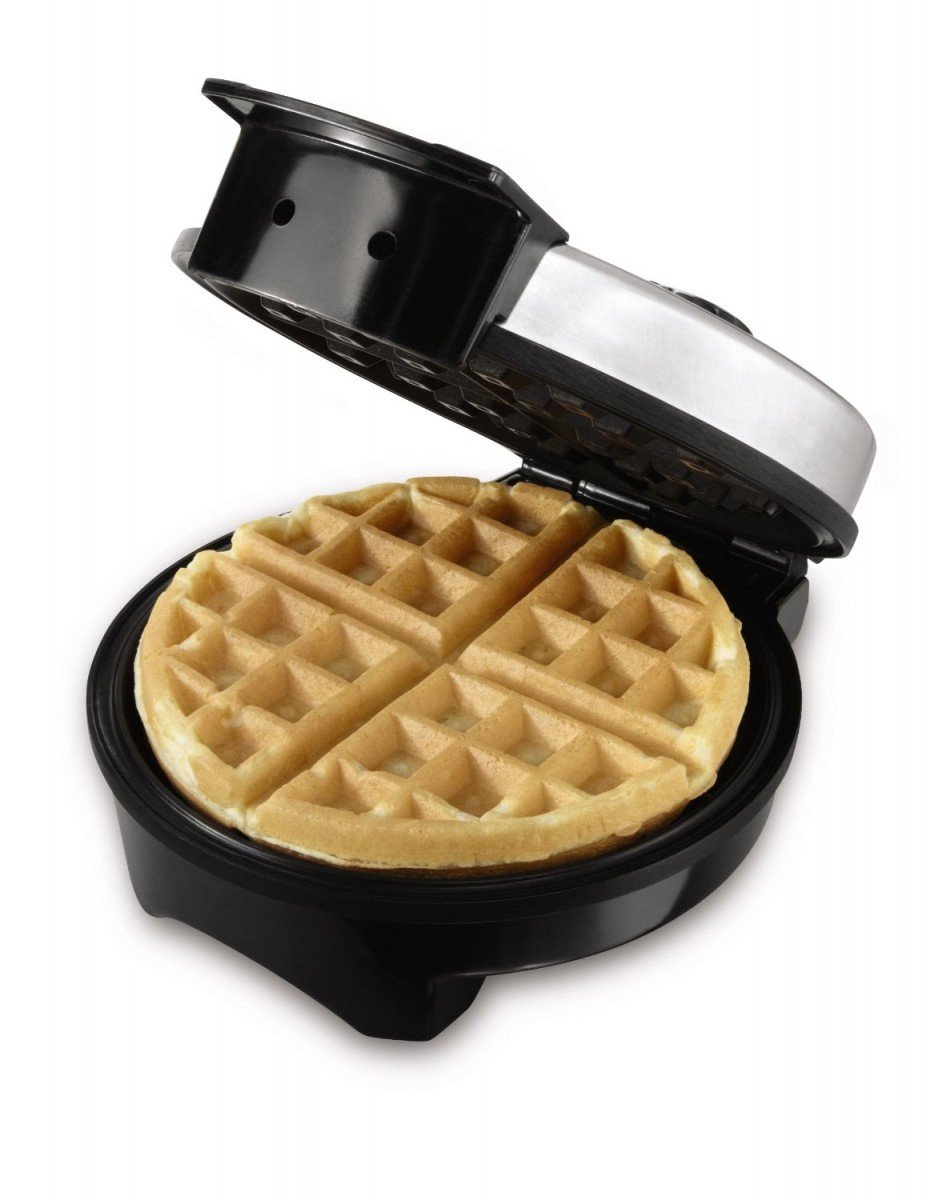 Are you looking for a top-quality waffle iron at a reasonable price? Then this one from Oster should be at the top of your list. Read our buying guide packed with information to help you decide if it's the right one for you.
Oster Belgian Waffle Maker Review
The Oster Belgian Waffle Maker is among bestselling waffle makers in the market today.  This machine is designed simple and light in weight that's so ideal for basic waffle making. It is lightweight too that the newlyweds who have just started to build a family prefer it.
Perfect for 1-2 People
The Oster Belgian Waffle Maker is best too, for those who live alone in an apartment or bachelor's pad. For an economical price, one or two persons can easily indulge in home-made waffles.
Lots of Convenient Features
What make this a preferred home-making gadget by many people are its power on and indicator lights signalling that the waffles are cooked and ready to be eaten. The adjustable temperature control makes the user confident that he can make perfect waffles even if he is not a great cook.
Cool Touch Handle
The nonstick cool touch handles guarantee safety and protection while baking the sweet treats and even after that. The Oster Belgian Waffle Maker lets the user choose whether he wants his waffle crisply, light or fluffy.
Shop Now
The Oster Belgian Waffle Maker is available on Amazon. Check now for the lowest prices on kitchen appliances:

Compare the Best Waffle Makers
For all the options, be sure to take a look at: Best Waffle Makers. Or, check out this comparison chart below:
The Specs:
Stainless housing
Adjustable temperature for best results in waffles
Power on and ready indicators
8-inch round plate for baking
Nonstick cool touch handles for safety and protection
People that like the Oster Belgian Waffle Maker are Saying:
"This waffle iron cooks beautifully, never sticks, and has some nice size portions. I love making Belgian waffles at home and this iron makes it a true pleasure."
"This is a great little waffle maker. It is perfect for my small space and doesn't take up a ton of space in the cupboard. We usually make waffles every weekend.."
"It's good to play around with the settings to get the right level of crispness. Super easy to clean with just a quick wipe with a damp cloth (wait for it to cool down first though!)"
"This creates a perfect size waffle for 1 person. I've had absolutely no sticking problems with this waffle iron. Just make sure it's heated up before you start cooking for the best results."
Drawbacks of the Oster Belgian Waffle Maker
Reports of tendencies of not closing evenly because of the light weight
Some comments of being not for family use
Very few complaints about difficulty spreading the batter evenly
Absence of the 'on and off' switch
Oster Waffle Maker Review
The Takeaway on the Oster Belgian Waffle Maker
If you're a couple who just got married and moved in to your new home, think twice no more. Have the Oster Belgian Waffle Maker in the kitchen and make your breakfast memorable every day. For individuals living solo in an apartment or pad, this is a must-have too, especially if you're always in a hurry to go school or work in the morning.
Very Affordable
This very affordable waffle maker will help you cook up something delicious to last you all day. Waffles are great starters for the day and they are even greater when you make them by yourself at home.
Perfect for a Small Family
Even if you read the drawbacks you'll see that they are not bad remarks at all! Most of these are but's and if's because bigger machines are preferred for family or group consumption. So, if you are searching for something just for you alone, or for you and your partner, then, this is the best pick!
Where Can I Get It?
Ignore the negatives and treat yourself (and your partner) with a highly-rated waffle maker that will give you bright mornings every day. Click the Amazon page to buy the Oster Belgian Waffle Maker today.

Have your Say about this Belgian Waffle Iron?
What are your thoughts about the Oster waffle maker? Leave a comment below and let us know what you think.
Also be sure to give this article a share on Facebook, Twitter, or Pinterest.