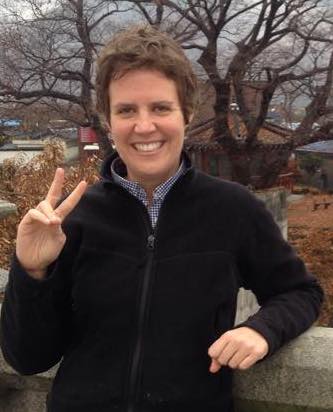 Hi there, this is Jackie Bolen, creator of Kitchen Gadget Reviews. I'm kind of obsessed with all things unbiased reviews. I also love to cook, so Kitchen Gadget Reviews was kind of a natural fit.
In my own kitchen, you can find things like the Marcato Atlas pasta maker, Vitamix Blender, KitchenAid mixer and other top-quality appliances.
My goal is to provide the pros and cons of kitchen gear in a straight-up, clear, concise way to help you in making the best decision on how to spend your hard-earned money.
I love reasonably priced, easy to use, durable kitchen gear! You know the kind that'll last you a decade or longer? Or the gadgets that have a serious warranty and money-back guarantee standing behind them. That's the stuff I like to recommend.
When you take our recommendations, you're getting the best in cookware and home appliances. Keep on reading to find out how we review products to give you the best recommendations.
Here's how I review products:
I obtain the product (I pay for some, but get some from the company for free). Either way, it doesn't affect my review.
I try out the Kitchen Gadget for myself under a wide variety of typical conditions.
Then, I scour the reviews on Amazon, YouTube and other bloggers online to see what people are saying. The 3-4 star reviews on Amazon are often the best indicators of a product's real pros and cons.
I check the product information on Amazon very carefully, as well as read all the information about it on the company website.
Next, I consider price and whether or not there are better products for the same, or even a cheaper price. There often is so I'll usually recommend these instead.
Finally, I write my review, with an accurate picture of the positives and negatives of a certain product.
When a new version of the product comes out, I'll generally try it out and then update the article with this information. Not to worry—we're always bringing you the most up to date information available.
My Email Address
Want to get in touch? Send me a product to review? The best way is by email.
You can contact me at: [email protected]
Find Kitchen Gadget Reviews on Social Media
Or, check out us out on social media.