Providing coffee to your employees in the office can be a great little perk at work to keep everybody motivated and at their best. Deciding which coffee machine to go for in the office can be a bit of a minefield, with so many different options to choose from.
The device used to make your drink will directly affect how the coffee tastes, so it's definitely worth weighing up all the different options before deciding which is the most suitable for your workplace. Filter coffee machines, bean to cup, pod, and barista coffee machines tend to be the most popular options for the office. Read on for our top tips.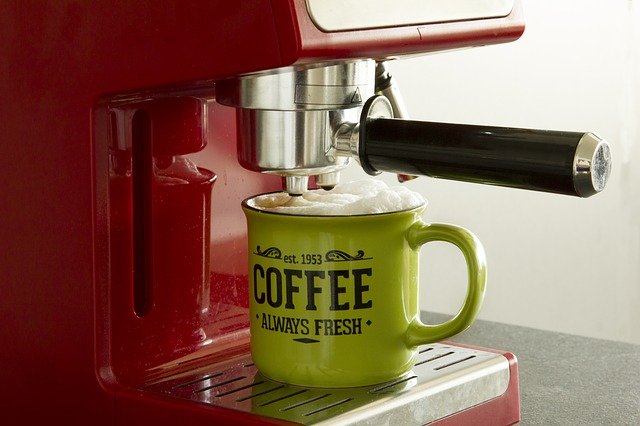 #1. Consider Coffee Consumption:
The first factor that you'll need to take into consideration before choosing your office coffee machine is just how much everybody is drinking. You will need to make sure that the coffee machine that you choose will meet everybody's needs, as the last thing that you want is for it to break down under the pressure after just a few weeks.
Consider how many people work at your office and just how many of them drink coffee on a regular basis; a small espresso coffee machine will work great for smaller offices, whilst those with a larger workforce may require a little more investment.
#2. Think About Environmental Impact:
If like many businesses today yours is trying to go greener, then it's vital to think about the impact on the environment that the coffee machine you choose will have. Look out for models that are environmentally friendly and use up as little energy as possible whilst still being able to produce a great brew.
In this case, you may want to stay away from a Keurig machine that creates a lot of plastic waste.
For example, bean to cup machines are a great choice since they tend to offer energy saving options for when they are not in use, whilst filter coffee makers are typically only turned on when they are brewing up a pot.
Compare Various Kinds of Coffee Machines
To see how they stack up against each other: drip machines, Keurig, French Press, etc., please check out this comparison chart below:
#3. How Long will it Last?
In many cases, buying a coffee machine for the office can be a large investment, so you will want to ensure that the one you choose is built to last. It's a good idea to do your research beforehand; read reviews and check out previous buyer ratings to ensure that you have the best chance of making an informed decision.
You don't want a cheap machine that will need replacing after a year or two. So, make sure that you get yours from a trusted brand and opt for a well-built, high-quality model.
Don't forget to also check out warranty options for both parts and labor. Many will come with one year's warranty as standard plus the option to pay for additional cover.
#4. How Convenient is it to Use?
Last but not least, choose a coffee machine that is easy to care for. Cleaning a coffee machine is an additional task that nobody wants, so make sure that you pick one which can be easily looked after. Make sure it's convenient to use, too – your staff might need some training to use a barista machine, for example.
Learn More about the Best Office Coffee Makers
Have your Say about Choosing an Office Coffee Machine
Did these tips help you find the perfect workplace coffee machine? We'd love to hear from you! Please leave a comment below with any questions or comments that you might have.
Also be sure to give this article a share on Facebook, Twitter, or Pinterest.