Are you looking for a top-quality, but affordable food processor? Then this one from Hamilton Beach should be at the top of your list. Read our buying guide packed with information to help you decide if it's the right kitchen appliance for you.
Review of the Hamilton Beach Food Processor
The Hamilton Beach Food Processor is the No.1 best-selling product on Amazon's food processors category. Its fast and versatile features allow the user to chop, slice, shred, grate and mix ingredients in only a few seconds.
Does a Variety of Things
Made with stainless steel shred and slice disc and chopping blade, the Hamilton Beach Food Processor is such a total performer. It can chop onions quickly. Slicing salad ingredients, shredding cabbages and grating cheese is effortless with this power food processor. Health conscious and green lovers are surely excited to try making pesto sauce using this kitchen gadget.
Robust Motor
What makes this food processor very special is its reliance on robust motors. This dependence enables the user to do almost everything at the same time and pour the final result in a bowl. No matter how busy a person is, he surely has time to make healthy foods with this ultimate kitchen appliance.
Where to Buy It?
The Hamilton Beach Food Processor is available now on Amazon:

Food Processor Comparison
For even more options, be sure to check out our Top 5 Food Processors. Or, take a look at our comparison chart below:
The Specs:
14 x 10 x 10 inches
2 speeds and pulse control
Stainless steel slice and shred disc and chopping blade
S-Blade for chopping, pureeing and mixing
Lid that flips over (for compact storage)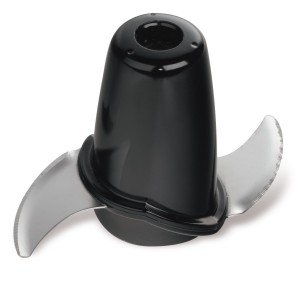 People that Like the Hamilton Beach Food Processor are Saying:
"It's fast and ridiculously powerful. I really, really love this thing and find myself using it basically every day. Seriously, it's out most used kitchen appliance along with the George Foreman!"
"This price is amazing and it shreds through veggies in no time. I've tried some of the more expensive food processors over the years but it seems like this one works just as well."
"This thing is a workhorse and I can't believe that it's so cheap. Seriously, a great product and I'm surprised that they don't charge more for it. It has enough features that I don't find it lacking in any way."
Hamilton Beach Food Processor Review
Drawbacks of the Hamilton Beach Food Processor:
Some reports of messy shredding function
Short Cord
Noisy when processing food, according to some
A few complaints about uneven cuts
Takeaway on the Hamilton Beach Food Processor:
If you're looking for a food processor that will help you reduce preparation time, consider the Hamilton Beach Food Processor. It is easy to use and equipped with the materials that will process best dishes for the family.
Useful for Any Size of Dish
It doesn't matter whether you're cooking for yourself, a dinner for two or family gathering. Everybody is served well with this No.1 best food processor on Amazon!
Reduce Preparation Time
It doesn't take too much money for the whole family to enjoy meal after meal. You can even invite your relatives and friends try your new specialties without spending too much time for the preparation.
A Top-Rated Product
Forget the negatives because they are issues that don't affect the quality of the food being processed. Experience express food prep with one of the most recommended food processes available.
Shop Now
Go to the Amazon page to buy the Hamilton Beach Processor today.

Have your Say about this Food Processor
What are your thoughts about the Hamilton Beach food processor? Leave a comment below and let us know what you think.
Also be sure to give this article a share on Facebook, Twitter, or Pinterest.