Top 10 Popcorn Seasonings You'll Love
Hey, popcorn lovers! Are you bored with just adding salt and butter to your favorite gourmet, hybrid or microwave-cooked kernels? Well, we have something to make your popcorn eating more exciting!
We've got the Top 10 Popcorn Seasonings you'll surely love. What we have in the list are seasonings that you can afford to buy, easy to find and are healthy to eat. If you know many different seasonings to add to your popcorn, you'll certainly be more thrilled eating a bucket or bowl like it's always your first time.
What we included in our Top 10 Popcorn Seasonings are a mixture of sweet, spicy and salty seasonings. Therefore, whatever your palate craves for, you'll definitely find one from our list.
To make eating popcorn more fun, we recommend that you share it with your family, friends and loved ones. Try all ten of these seasonings and invite people over to have a taste too. Set up your living or family room and turn it into a theater.
Rent a really nice movie disc or view a box-office film online with everyone at home. And, in one corner, arrange a table where your popcorn maker elegantly stands while popping the kernel. A
round the machine, put all the seasonings for all your guests to freely choose from. Read on and check out these Top 10 Popcorn Seasonings presented to you randomly, if they are available at the grocery nearest you.
And of course, be sure to get one of our Top 5 Popcorn Makers. 
#1: Parmesan Cheese
Instead of the artificially flavored powdered cheese, fresh grated Parmesan cheese is a lot better on popcorn. It tastes more flavorful and since it is fresh, it is healthier!
#2: Italian Seasoning
Along with a pinch or two of salt, add about one tablespoon of Italian seasoning. This makes the kernels more savory.
#3: Paprika and Chili Powder
This is a perfect combination if you want your popcorn spicy. Just one teaspoon of these two (combined) seasonings will already make your kernels burning hot.
#4: Barbecue seasoning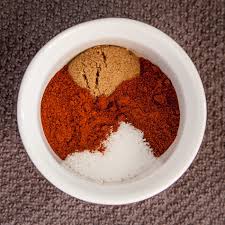 You can make this a homemade seasoning by adding together some smoked paprika, onion and garlic powder. This may not be appealing to the kids, but teenagers and adults are sure to love it!
#5: Chocolate
This is what the children will surely love! Simply melt a small block of chocolate. If you prefer healthy seasoning, opt for the dark chocolate. Add crushed peanuts to make your chocolate coated popcorn more delicious.
#6: Sweet Cinnamon
Mix together about 1/8 teaspoon of cinnamon, sugar and butter, about 1-1/2 teaspoons each.
#7: Butter and Maple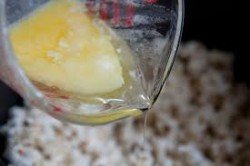 Mix together a teaspoon of maple syrup and a teaspoon of salted butter. Pour the mixture onto the popcorn and enjoy!
#8: Honey and Butter
If you want your popcorn plain with a little sweet-and-salty taste, this is the best popcorn seasoning for you. You just need about ¼ cup of butter (preferably unsalted), ¼ cup of honey and ½ teaspoon of salt. Heat and melt them altogether and drizzle over the popcorn.
#9: Salt and vinegar
This is a perfect combination! If you are having a social drinking with friends on special occasion, this is a perfect partner for your beer or wine.
#10: Super Spicy Wasabi
This is for individuals who love oh-so-spicy popcorn! Simply sprinkle some wasabi powder over the popcorn, together with some low-sodium soy sauce and sesame oil.
What do you Think About these Popcorn Seasonings?
Our Top 10 Popcorn Seasonings are more delicious and flavorful if your popcorn is homemade. If you don't have a popcorn maker yet, better invest in one. T
here are many popcorn machines available online today. They are affordable and of highest quality.
Ranked as No.1 and the most affordable is the Presto PowerPop Multi-Popper. And don't forget to complete your family movie night with a top-quality soda machine.