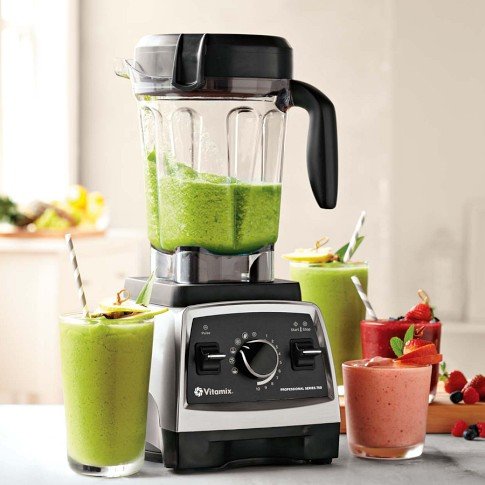 Top 5 Blenders 
If you're looking to kick-start your healthy lifestyle, consider one of these top 5 blenders for 2016. Choosing the right blender for you and your family can be difficult as there are so many choices. But we've done the hard work you and narrowed it down to the best blenders that cover a few different prices ranges. Read on for some solid advice!
#1: Oster Versa Professional Blender
 The Oster Versa Professional Blender is a 1400 Watt powerhouse of a blender that can crush just about anything you throw in there. It's a very affordable alternative to the much more expensive Vitamix.
The only major negative is that it's a lot louder than the Vitamix. If you don't mind that, it's a great buy. The much cheaper price-tag for a professional blender is why it gets our #1 recommendation for top 5 blenders.
See: Full Oster Versa Professional Blender Review.
You can easily get the Oster Versa Professional Blender on Amazon today:

Compare Top-Quality Blenders
---
Vitamix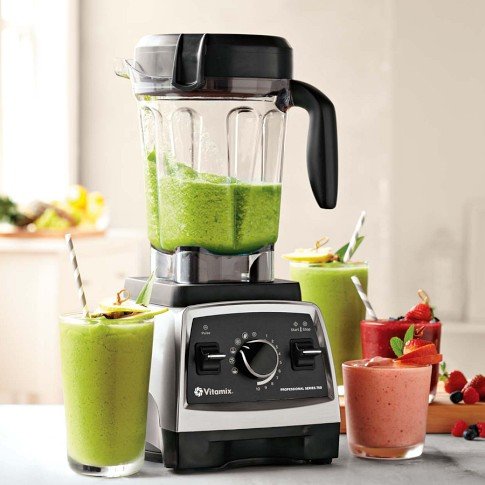 The Vitamix Professional Series 750 gets second place in our top 5 blenders list. It's an extremely powerful, yet quiet machine. It's what you'll find in most restaurant kitchens or coffee shops. It can last for a decade or longer even with daily use. This machine has just about everything, including 1-touch cleaning.
It's quite expensive but if it's something you'll use every day, it's a great investment and certainly better than buying a cheap blender every year or two.
You can easily get the Vitamix Professional Series 750 blender online:

#3: KitchenAid 5-Speed Blender
The KitchenAid 5-Speed Blender is our third pick for top 5 blenders. If you're not going to use a blender every day, you really don't need the expensive Oster Versa or Vitamix.
You could easily get away with this KitchenAid Blender that can crush ice, blend soups, smoothie, hummus, etc. At 670 Watts, it's a reasonably powerful machine. It should also last for years with only occasional use.
See: Full KitchenAid 5-Speed Blender Review.
You can easily get the KitchenAid 5-Speed Blender on Amazon today:

#4: Ninja Professional Series Blender
The Ninja Professional Series Blender is a 1000-Watt powerhouse that comes with an affordable price-tag. It makes a nice bridge between the cheap pieces of junk you can buy for $20 and something like the Oster Versa.
While it does do a reasonable job of blending things, it won't make your smoothie into a yogurt like consistency, nor will it crush ice into snow like the more expensive Vitamix or Oster Versa. However, for a daily-use blender with a reasonable price-tag, the Ninja Professional Series is a great choice. That's why it takes the 4th spot on our list of top blenders.
See: Full Ninja Professional Series Blender Review.
You can easily get the Ninja Professional Series Blender on Amazon:

#5: Magic Bullet Nutribullet Pro 900 Series Blender
The Magic Bullet Nutribullet Pro 900 Series Blender/Mixer is another powerful machine with 900 Watts of power. The best thing about this one is the very small size that won't take up a lot of counter space. If you're looking for an exclusive smoothie making machine, look no further than this one. That's exactly what it was designed for.
The Nutribullet is affordable on Amazon and that's why it belongs in the 5th spot on our list of top 5 blenders.
See: Full Magic Bullet Nutribullet Blender Review.
You can easily get the Magic Bullet Nutribullet Blender on Amazon today: