Imagine yourself preparing dishes without any spice or her. Boring, isn't it? Spices are actually the ones that make the food oh-so-delicious and flavorful. Without them, the meal is tasteless—lifeless! Even if you use the freshest meat, fish or chicken you still won't achieve your cooking goals if you don't use the spices.
Indeed, these add-ons to the ingredients play a very vital role in the kitchen. They may be just tiny grains but believe us, they are the ones that create distinctive flavor in any dish, both grand and simple. Now that you know the importance of spices in your kitchen, you surely wouldn't want to see your spice rack empty.
Top 10 Spices
Here, find below, the Top 10 Spices you should always have in your shelf, along with some of the top recommendations on how to use each one.
This originated in Northeast Africa and Southeast China. Our No.1 in the Top 10 Spices has a sweet flavor, making it the most popular spice in the kitchen. According to cooking experts, there are different kinds of frequently used basil today. These include the lemon basil, Holy Basil, and the Thai Basil which is the most famous in the Asian culinary world.
This spice is also very popular in French cuisine. Cooking enthusiasts also use basil for famous recipes like pesto. Additionally, this spice is also traditionally popular as seasoning for different tomato-based pasta sauces, salad dressings and even juices. Other dishes where you can also use the basil are pizza, rice, pasta sauce, zucchini, beans, tomatoes and potatoes, among others.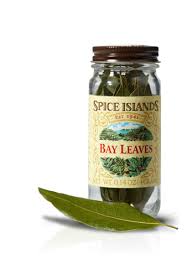 People rarely use this spice but it is a popular add-on for cooking. Like the basil, our second in the Top 10 Spices have a sweet taste and they appear as fresh leaves.
If you are into Mediterranean cooking, you will surely agree that this indeed, is a staple ingredient. It is typically added to pickles, soups, meat marinades and stews, among others. For French cuisine, cooks add the bay leaves to their specialty dishes. A lot of homemakers make sure they don't run out of bay leaves as these are best especially when added to chicken, fish, citrus, beef, rice, tomatoes, soups and stews, among others.
Surely, ever cooking individual will agree that garlic powder is indeed a permanent spice in the kitchen. In the Philippines, people use the garlic powder for their fried rice. It is ideal for those who want the tasted of garlic but would rather not feel it when they eat a dish. This is one of the spices with longest shelf life. You can store it for six to 12 months (or even longer). If you don't want to use too much salt when cooking, garlic powder is a great substitute to it.
Or, you may prefer to go with fresh? In this case, you'll certainly need to pick up one of these handy kitchen tools: Best Garlic Press. And you'll also want to check this out: Garlic Storage Tips.
This is the next most popular and yet another permanent spice in the kitchen. A lot of homemakers today make their own onion powders by dehydrating white onions.
This cooking add-on is similar to the garlic powder in terms of use in food preparation. It also provides attractive aroma and it is a perfect spice for meats, soups and spreads. If you don't have fresh onions in your kitchen and you are sautéing, use the onion powder and you'll achieve the same flavor and quality anyway.
Our No.5 in the Top 10 Spices is very popular in the Middle East. Cooks there use it for their mutton and lamb dishes, as well as their vegetable stews and tomato sauces. As for the Europeans, they use this particular spice for their specialty dishes such as rice puddings, pasta, soups, biscuits and processed meats, among others.
If you love Caribbean cooking, you surely use the nutmeg powder for your pastries, cakes, ice cream and breads, to name a few. This spice though, is most popular for desserts like cookies, chocolates, apple pie, muffins and sweet rolls, among others.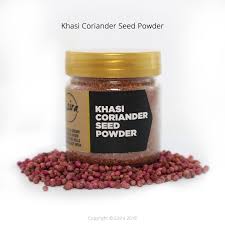 The coriander seed powder falls both under the spices and herbs categories. It originated from the Middle East, the southwestern Asia, and the southern Europe. Commercially though, our sixth in the Top 10 Spices is a harvest from China, Romania, India, the Czech Republic and Egypt.
The countries of Holland, Canada and Morocco are the primary producers of coriander. The coriander seed powder is very famous in many cuisines like the Southern Asian, Mexican, Chinese, Middle Eastern, South American, and Mediterranean.
If you haven't used this add-on yet, you can use it when baking cakes and breads, roasting or grilling chicken, and for your fish and ham dishes. This spice is a perfect combination with cinnamon, ginger, garlic and nutmeg, among others.
This is a spice blend that perfectly stands out with fatty pork, duck or goose meats. Kitchen frequenters use our seventh in the Top 10 Spices as a spice rub for seafood, duck, pork and chicken.
The Chinese Five-Spice is very famous in various Cantonese dishes for roasted duck or beef stew. You can also use it as a chicken marinade. Are you familiar with the so-called 'red cooking'? This spice is very popular in that cooking style.
Anybody who prefers the ground pepper will surely make this spice a permanent part of the kitchen. This is very spicy so if you intend to add this to the dish you're cooking, be sure to add a pinch at a time and taste first.
Since these are made from dehydrated fresh chilli, expect to perspire a lot if you and your family eat any dish with this spice. Usually, our eighth in the Top 10 Spices is ideal for dishes only adults and those with high tolerance with spicy foods can eat.
Are you all about the spice and want to experiment with some of the hottest peppers in the world? Check out out list here, including the Caroline Reaper and the Ghost Pepper: Top 10 Hottest Peppers in the World.
This is also famous for being part of the ginger spices (have extra ginger? Check this out: How to Store Ginger). It originated in South Asia and is a primary ingredient for curry pastes and powders. If you're used to cooking savory dishes, Turmeric Powder is a perfect add-on. However, you can also use it for sweet dishes like cake, for one.
If you love baking, surely, the turmeric powder is never absent in your spice rack. You can use it to make cereals, cake icings, biscuits, ice cream, canned beverages, and yogurt, among others. Also, this is a perfect spice for fish, eggs, beans, spinach, chicken and rice dishes.
Our last in the Top 10 Spices is yet another permanent spice in the kitchen. Most cooking enthusiasts use it for their meats, fish and other main ingredients on the grill. If you haven't tried the Cajun seasoning with seafood, now is the best time to do that as this is the best for broiled shrimp.
Just to give you an idea, the best recipes where you can use this famous seasoning are the grilled sweet potatoes, crispy chicken, and read beans and rice.
Since you need to have these spices in your kitchen always, you should invest in a high-quality spice rack. Here's one of our favourites that you may want to check out:
Quick tip: if you really want to bring out the flavour of your spices, but them not ground up. Then, do it yourself as needed. Here's what you'll need to do that: Mortar and Pestle Set.
Have your Say about the Most Popular Spices
What are your thoughts about these spices used around the world? Do you have any favourite ones that you love? Leave a comment below and let us know. We'd love to hear from you.
Also be sure to give this article a share on Facebook, Pinterest, or Twitter. It'll help other cooking enthusiasts, like yourself find this useful resource.
Last update on 2021-04-09 / Affiliate links / Images from Amazon Product Advertising API